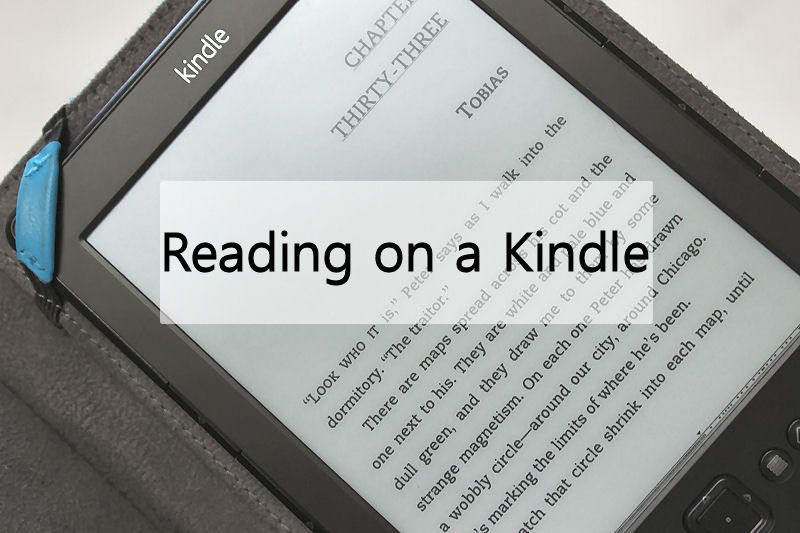 When reading devices such as Kindle's first came onto the market the thought of them didn't appeal to me at all. I love reading but part of that satisfaction is plucking a book of the shelf, the smell, holding the book, reading the blurb and that exciting feeling as you're nearing the end. I just didn't think I would get the same feeling from a reading device.
For years I haven't even considered buying one, haven't even been tempted but I was going on holiday a couple of months ago it sparked up a conversation with friends about real books versus electronic books. The advantages of having a Kindle when going away won me over because quite simply I had more space in my case for my beauty products and shoes! Instead of having to find room for five bulky books all I had to do was take my slimline Kindle in my hand luggage which was perfect. 
Don't get me wrong, I still love reading a traditional book but I'm now also loving my kindle too and although I've only had it since the end of August I've already read nine books and am on my tenth.
Do read on a Kindle?

Check out these great blogs by my lovely advertisers:
Pink Champagne: Hoad Shoes – An Independent Little Shoe Shop
Pink Panther: Beky Lou, MissLJBeauty, Dulcie's Beauty Blog,  A Scottish Lass, Topdraw Fashion,, Lisahh-Jayne, The Lucky Diamond
Pink Pearl:, Scottish Stef's Nail
To advertise with Kimberley's Beauty Blog find out more info here