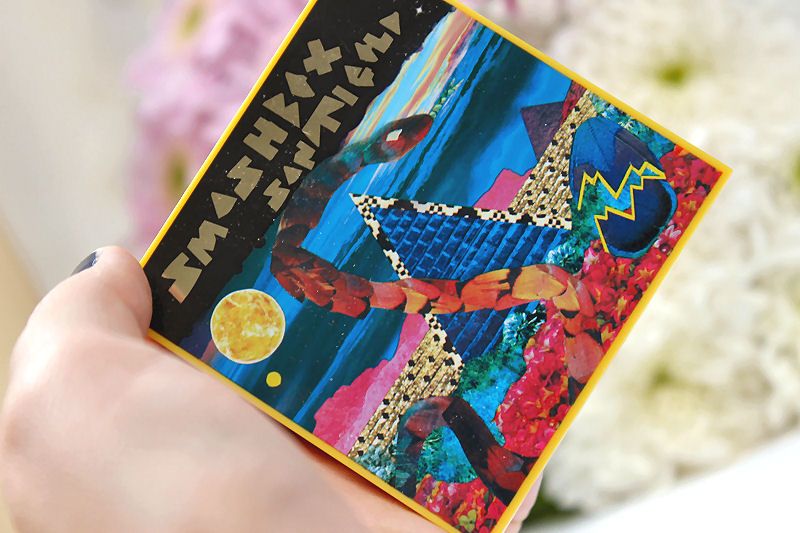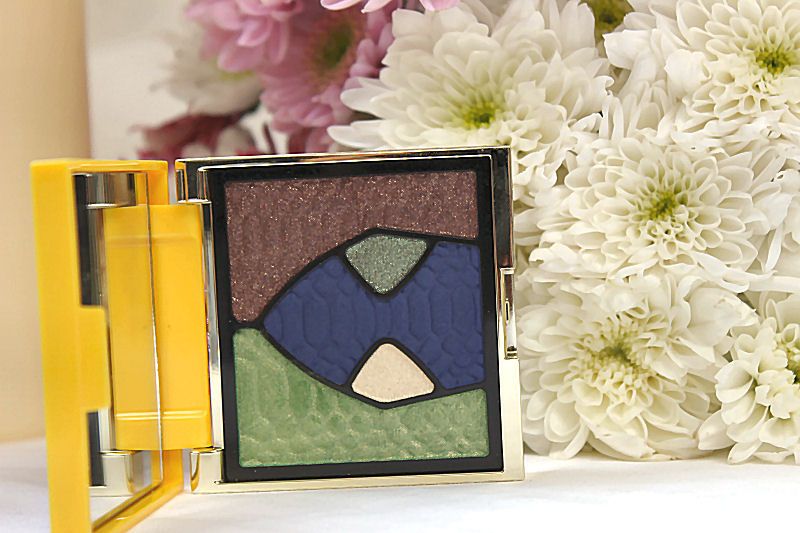 This incredible limited edition *eyeshadow palette, created by artist Santigold was available exclusively at Smashbox this year. The collection was inspired by pyramids and snakes which is demonstrated by the fun an innovative packaging and is a product I have used a lot since first seeing it at the Smashbox event in May (read my post here). The packaging actually reminds me a little of YSL because of the gorgeous bright gold and intricate details but it obviously isn't quite so classic as their packaging.
Hidden inside the casing  is a stunning palette which holds five unique shades that will appeal to people who like to add a splash of colour to their eye lids. As I'm more of a neutrals girl it was a little daunting at first but it has encouraged me to be more creative with my eye makeup and I have really enjoyed using it!
My favourite shade in this palette is the brown taupe which I apply all over my lid and also the shimmery cream which makes a gorgeous highlighter. The pale green and slightly deeper shimmery green also look very pretty together and work well with my blue eyes although I tend to wear those less often. The bright blue is a gorgeous colour and although I don't wear this myself I think it would look really beautiful on someone who has brown eyes as it would really define them.
The quality of these eyeshadows is brilliant. The texture is soft and creamy so they are easily to work with and blendable meaning they are enjoyable to use. The compact is also an idea size to travel with.
This gorgeous palette that was released as part of the 2014 Santigold collection is still available in stores for the bargain price of £25.00.
What do you thinik of this eyeshadow palette?

Check out these great blogs by my lovely advertisers:
Pink Champagne: Hoad Shoes – An Independent Little Shoe Shop
Pink Panther: Beky Lou, MissLJBeauty, Dulcie's Beauty Blog,  A Scottish Lass, Topdraw Fashion,, Lisahh-Jayne
Pink Pearl:, Scottish Stef's Nail
To advertise with Kimberley's Beauty Blog find out more info here