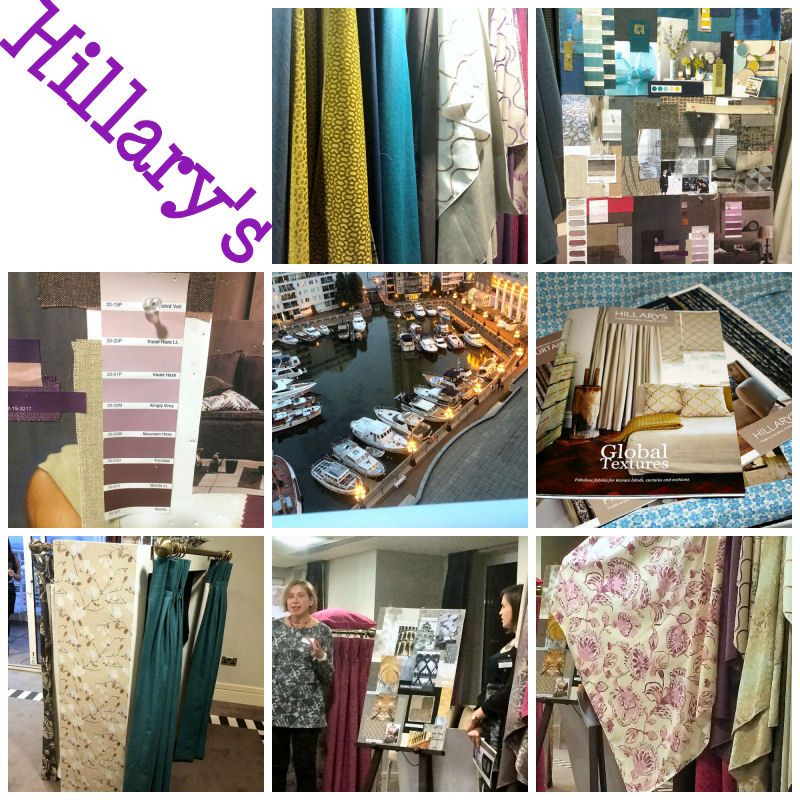 A few weeks ago I was invited to an event in Chelsea, London which was a product launch with Hillary's, an interior design company. I'd come across this brand before and was tempted to buy some curtains but as it was all new to me I wasn't so keen on the idea of buying online, however now that I've seen the products up close I definitely would in the future.
The event was held at a hotel in Chelsea which overlooked the harbor so was the perfect setting to showcase the wonderful interiors Hillary's had in store for us. After speaking with some of the lovely PR people and sampling some of the tasty canapes on offer we moved in a separate room where all the products were laid out. There were various units set up contains sample curtains, fabrics and cushions in a range of different colours and textures which sent my mind whirling.
Admittedly I wasn't overly bothered about homeware until I bought my own place a couple of years ago but now I can't get enough of it. At the event I immediately started picturing the different rooms in my house and thinking of how the gorgeous fabrics would work within each area. The patterns were detailed but not over the top and the quality brilliant. 
Once we had a chance to look around, some members of Hillary's did a short presentation about the brand and products which gave the audience even more information to take away with them. Unfortunately, I missed this part as I had tonsillitis and headed home as I wasn't feeling well at all but I've heard it was brilliant!
If you want to take a closer look at the products Hillary's have on offer take a look at their website.
Where is your favourite place to by homeware products?

Check out these great blogs by my lovely advertisers:
Pink Champagne: Hoad Shoes – An Independent Little Shoe Shop
Pink Panther: Beky Lou, Dulcie's Beauty Blog,  A Scottish Lass, Topdraw Fashion,, Lisahh-Jayne, Tania Michele, Miss Daniele, 
Pink Pearl:, Scottish Stef's Nail
To advertise with Kimberley's Beauty Blog find out more info here