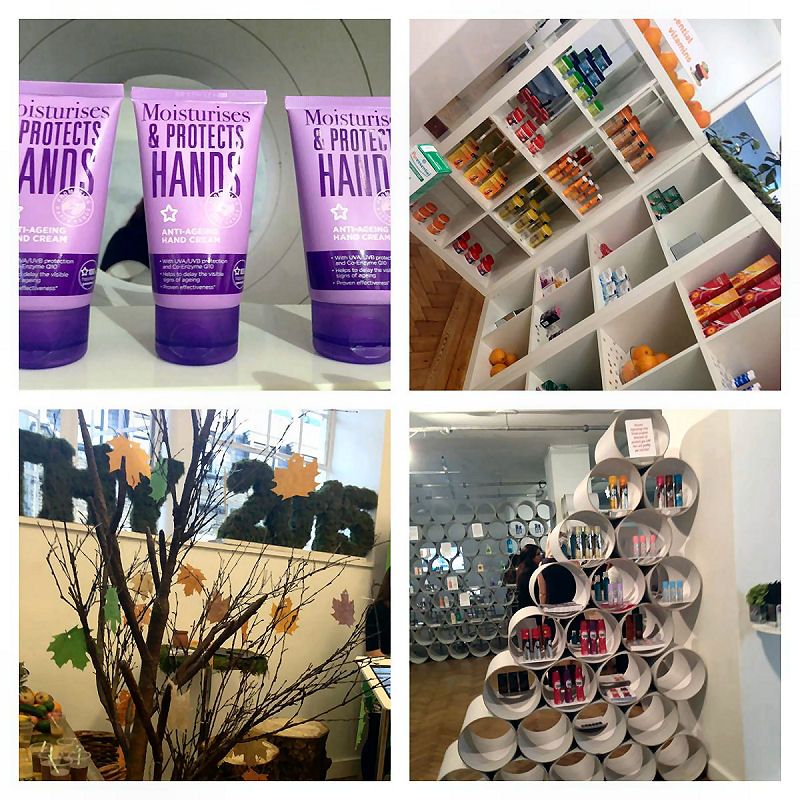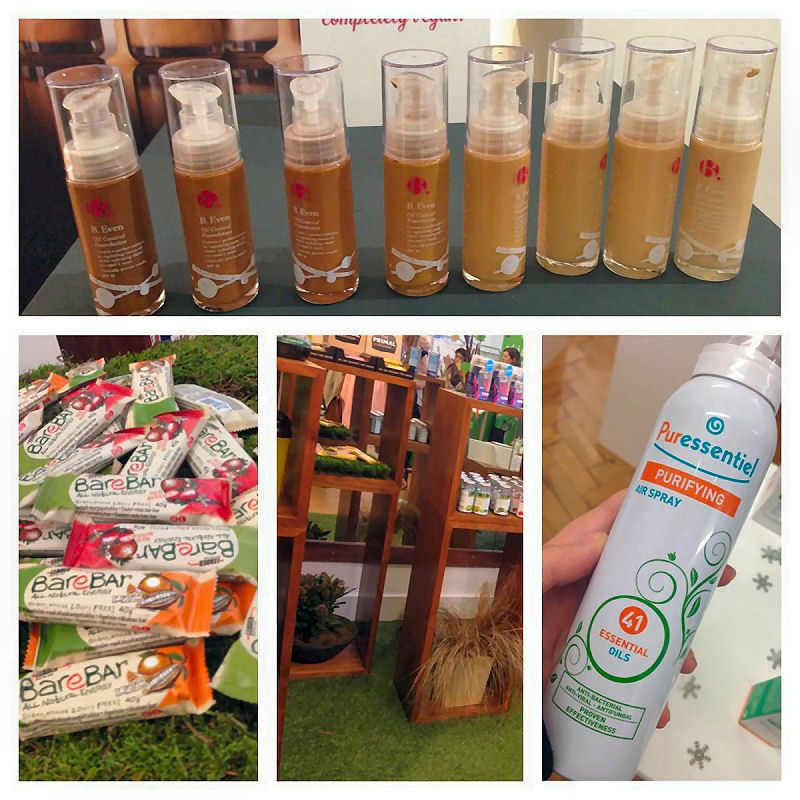 Hello Beauties! As you've probably seen I've been getting a little behind on blogging as the wedding has totally taken over my weekends and the hours I work are too long to allow me to blog in the evening. All that is about to change though because the wedding preparations are well under way and as most of the major things are sorted hopefully now I will go back to having a lot more free time!
Anyway, a few weeks ago I was lucky enough to attend an event with Superdrug which was amazing so I wanted to share it with you! The event was based in London and split over two huge rooms where the products were grouped by genre and displayed beautifully. The first room I entered was based on health and well being so contained products like vitamins, nutri-bars and remedies for illnesses like cold and flu. This room looked incredible and it really brought me back to nature. There were beautiful trees at the entrance and in the room where we each got to write on a leaf and place it on the tree so it slowly got bigger and bigger. The product placement was also different depending on the sections which made them really interesting to look at and I loved that one of the PR team took us around them all.
The second room looked completely different and was full of large circular structures filled with products. The walls were covered as well as the center of this room and these products were more beauty related. They included perfume, bath and skin care products as well as makeup. I spent a lot of time circulating the room and looking at each of every product and definitely discovered some new things I want to try as well as some old favourites! It was also great to see Makeup Revolution products on sale as well as a stand for Zoella beauty.
This is one of the best events I have ever been to. The product displays were fun and innovative, the PR girls friendly as always and the range of products incredible! I had a great time finding out more about them, watching the demonstration and taking part in the Superdrug swap shop (there will be a post coming up on this soon too!).
What do you think of this event?

Check out these great blogs by my lovely advertisers:
Pink Champagne: Hoad Shoes – An Independent Little Shoe Shop
Pink Panther: Beky Lou, Dulcie's Beauty Blog,  A Scottish Lass, Topdraw Fashion,, Lisahh-Jayne, Tania Michele, Miss Daniele, 
Pink Pearl:, Scottish Stef's Nail
To advertise with Kimberley's Beauty Blog find out more info here