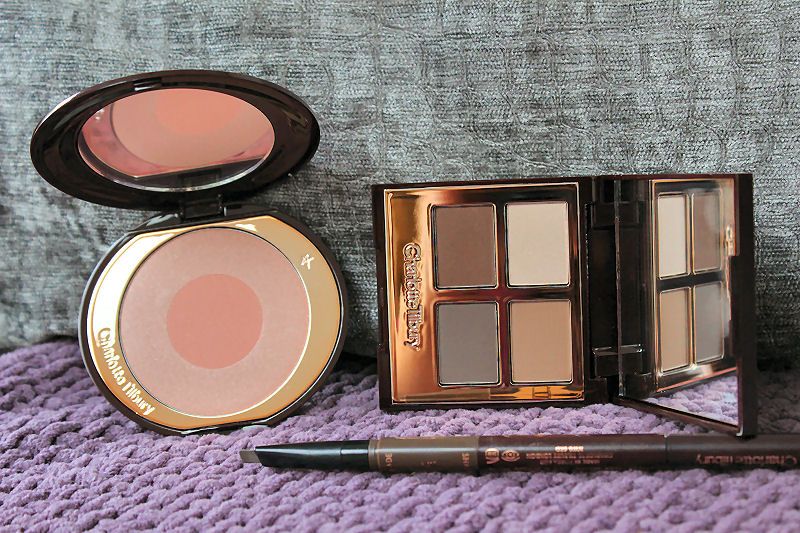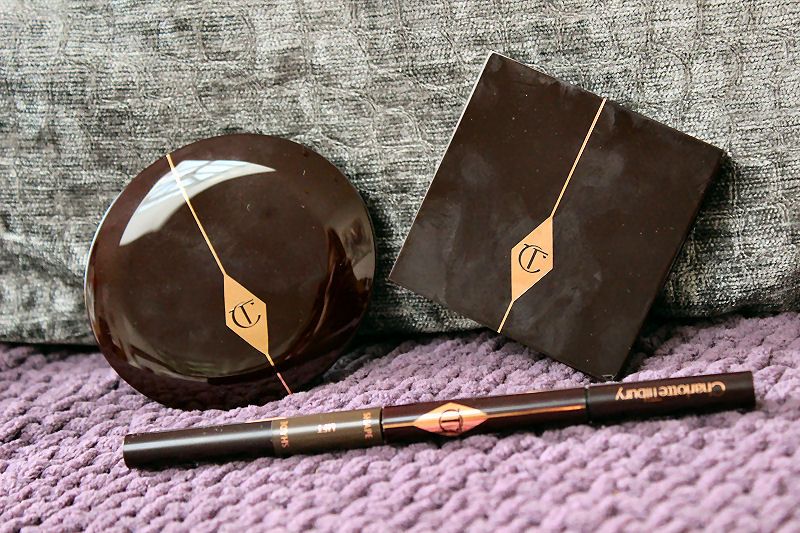 Sorry for the fingerprints on the products… I didn't notice them when taking the photo's!
Hello Beauties! After having a whirlwind of a month or actually even longer than that it dawned on me I hadn't actually been shopping for over six weeks. I literally hadn't stepped foot in any shop which is totally unheard of for me so when the opportunity came up this week to do a bit of shopping with one of my closest blogging friends I definitely got the bug and made up for lost time. I didn't intentionally go out to even buy any makeup, I was actually on the look out for a Parka coat (and still am.. any recommendations?) but then we went into Debenhams and Selfridges were things soon changed.
Here's a sneaky peak at what I got:
Urban Decay 24/7 Glide on Eye Pencil
In Debenhams we headed straight over to Urban Decay where we swatched lots of beautiful products before I decided on getting one of the eye pencils. I've actually been looking on and off at these for a long time now, it must be at least a year but couldn't decide what shade I wanted so hadn't taken the plunge. Admittedly I had the same problem this time as the range of shades is incredible but in the end I decided on Smog which is a rich medium brown which a slight shimmer. I think it will go really nicely with a whole range of eyeshadows and is definitely wearable both during the day and evening.
I'm really excited to use this product because I've heard the staying power is amazing. I'm also a little scared, though because I know if I love it as much as I think I will I'm definitely going to want to add a few more shades to my collection!
Charlotte Tilbury Swish and Pop Blusher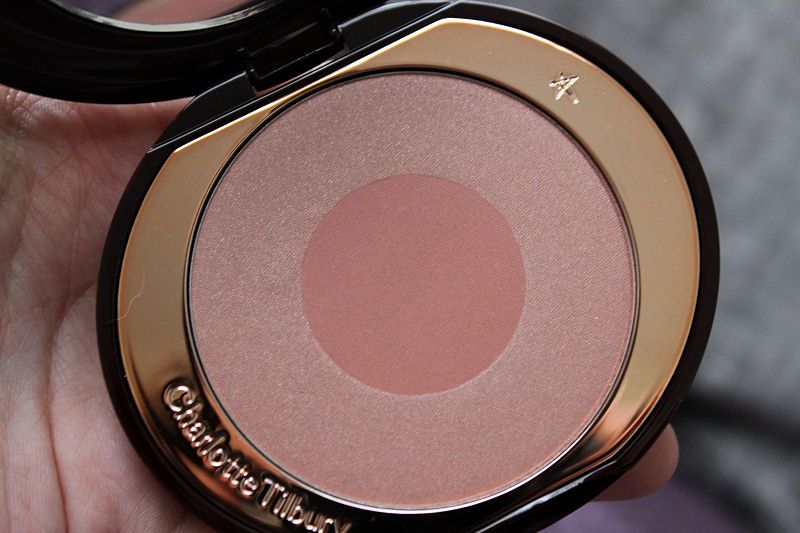 Charlotte Tilbury is a relatively new brand as it's only been around for a year but it is very popular. There has definitely been countless times I've drooled over the products on either blogs or at the Selfridges stand so I'm really happy to finally own some of her products.
The first I purchased was this stunning blush in Swish and Pop. I hadn't actually looked at the blushes very often in the past, focusing more on the eyeshadow palettes which I will get to in a minute but after having a make over I fell in love with Swish and Pop.
Swish and Pop is a very pretty, easy to wear blush which is a mixture of both matte and shimmer as you swirl two beautiful shades together. The shade of pink is pale yet rich so it gives the cheeks a very natural pop of colour that will go with a variety of makeup looks.
Charlotte Tilbury Sophisticate Eyeshadow Palette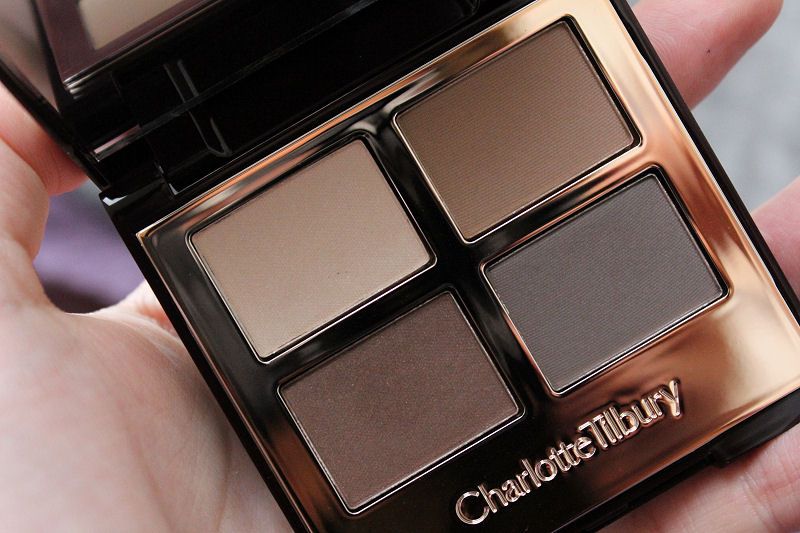 Next up is a product I have had my eye on for months and is a stunning eyeshadow palette called Sophisticate. There are several palettes I would wear but I chose this one because it includes four beautiful matte shades that are all easy to wear. My eyeshadow collection is severely lacking matte eyeshadows because the ones I have aren't very blendable so I rarely use them.
When I swatched these eyeshadows they felt very soft and creamy so I can't wait to try them! They were also used as part of my makeover so I've already seen what they look like and they suit my blue eyes and complexion well.
Charlotte Tilbury Brow Lift in Carad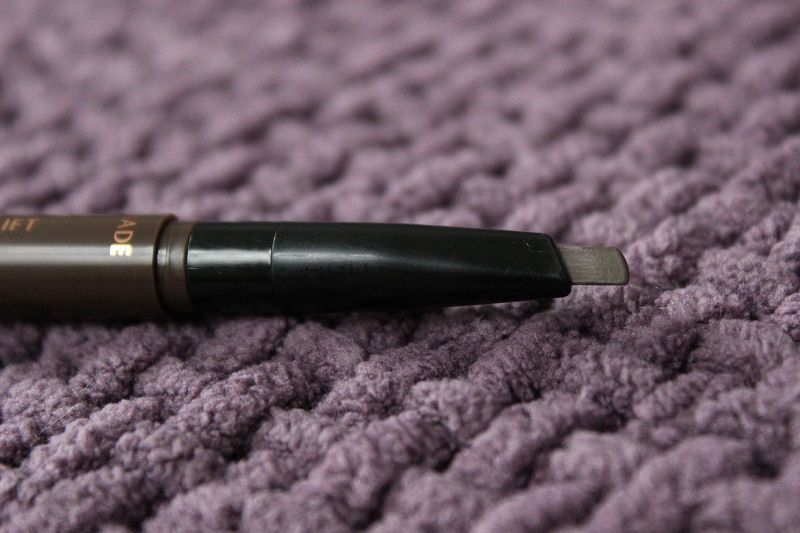 Last but not least I got the three way shape, lift and shade eyebrow pencil which is not a product I had ever looked at by this brand before. What sold this to me though was seeing it as part of my makeup over because the shade match was perfect. My eyebrows looked defined and shaped without looking harsh and un-natural. It's often hard to find a good brow pencil although I still really love my billion dollar brows one I'm very excited to try the Charlotte Tilbury alternative to see how it compares.
What do you think of my haul?

Check out these great blogs by my lovely advertisers:
Pink Champagne: Hoad Shoes – An Independent Little Shoe Shop
Pink Panther: Beky Lou, Dulcie's Beauty Blog,  A Scottish Lass, Topdraw Fashion,, Lisahh-Jayne, Tania Michele, Miss Danielle
Pink Pearl:, Scottish Stef's Nail
To advertise with Kimberley's Beauty Blog find out more info here