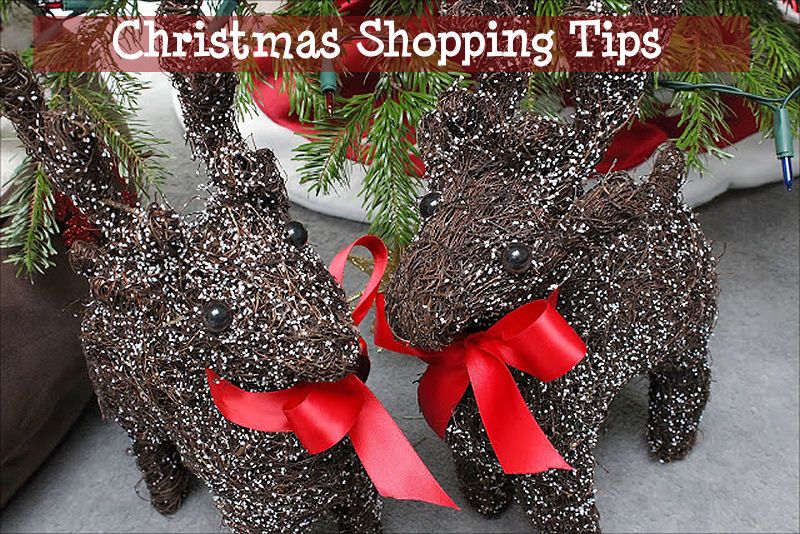 Christmas is fast approaching.. just four weeks to go in fact which means the shops are full of hustle bustle and the panic will soon set in about what to buy our loved ones. This is no easy task but there's no need to fret, here are some simple advice that will hopefully mean you will have a stress free shopping trip this year!
Make it Personal
My first tip would be to make the gift personal and by this I mean to sit back and write list about everyone you want to buy gifts for and take the time to think about each individual. Maybe think about what is currently going on in their lives and see if there are any gifts that would be appropriate for this, e.g I'm getting married next year so wedding related gifts are great for me.  Also think about your friend or family members interests and hobbies. Do they like sports, films, music, baking, decorating their house? Would they prefer a larger gift or a small token? What did they get last year and how did they react? All these things will help give you inspiration for this years special present.
Make it personal also falls into a second category and that is to order a personalised gift for your loved one. This could be a mug or glass with their name on, engraved photo frame or canvas for their home. The choices are endless on this one but if you're interested in going down this road have a look on Google for some specific ideas.
Forward Planning
Before hitting the shops do some forward planning so you have a head start before mingling with the crowds. This way you will be able to speed up your shopping trip and spend less time browsing and more time going to the specific shops you need to.
Make a list of everyone you want to buy presents for, set a budget per person and get that thinking cap on! Of course browsing can open you up to some great ideas but it isn't always a fun experience when the shopping in crowded malls so I tend to plan the gifts I'm going to get in advance as much as possible.
You can add your gift ideas and shops to your list so you have it with you when you go, order online or even reserve your gifts so they are already behind the counter when you get there. Also be careful of the time you go because the shops are usually much quieter first thing in the morning or evening.
Being prepared and forward planning will also mean if any items are out of stock you have plenty of time to locate them elsewhere or think of other ideas. There's nothing worse than having the perfect Christmas gift in mind but leaving it too late to get it.
Club Together
If you're having trouble thinking of gift ideas or want to buy a larger present but can't afford it how about considering clubbing together with others? Not only will you be able to brain storm together but having a larger budget will open up more buying options to you.
Start Early
I've breached on this a little bit in the forward planning section but it's so important I thought I'd put it here too. Starting your Christmas shopping early seems like a no brainer if you've got lots to buy but I've heard countless stories about people leaving it until Christmas Eve which will obviously add a lot more stress to the experience. If you start early you can get presents every now and then rather than in one epic shopping trip and it gives you time to get some inspiration for other gifts for people you may be struggling to buy for.
Don't Panic
Don't panic that you've got too much to do and too little time. Plan and be prepared you can fit in everything as long as you don't panic.
What do you think of this post?

Check out these great blogs by my lovely advertisers:
Pink Champagne: Hoad Shoes – An Independent Little Shoe Shop
Pink Panther: Beky Lou, Dulcie's Beauty Blog,  A Scottish Lass, Topdraw Fashion,, Lisahh-Jayne, Tania Michele, Miss Danielle
Pink Pearl:, Scottish Stef's Nail
To advertise with Kimberley's Beauty Blog find out more info here