I'm always on the hunt for new makeup brushes to add to my collection so when I recently came across these beautiful ones by Paul's Boutique I couldn't wait to try them. I love that they are the complete opposite to any others in my collection as they have bright vibrant colours and I really think this will make them appeal to younger people who may just be starting out with makeup. It makes a change to have fun makeup brushes with a splash of colour rather than your typical black and this hint of neon on the handle and dip dyed synthetic bristles is Paul Boutique's well known trademark.
Each brush in the collection (five in total) is packaged in matching neon colours which completes the look perfectly and really makes them stand out on the shelf.
I have two brushes from the collection which I will talk about in a little more detail below.
*BLUSHER BRUSH | £6.99 | LINK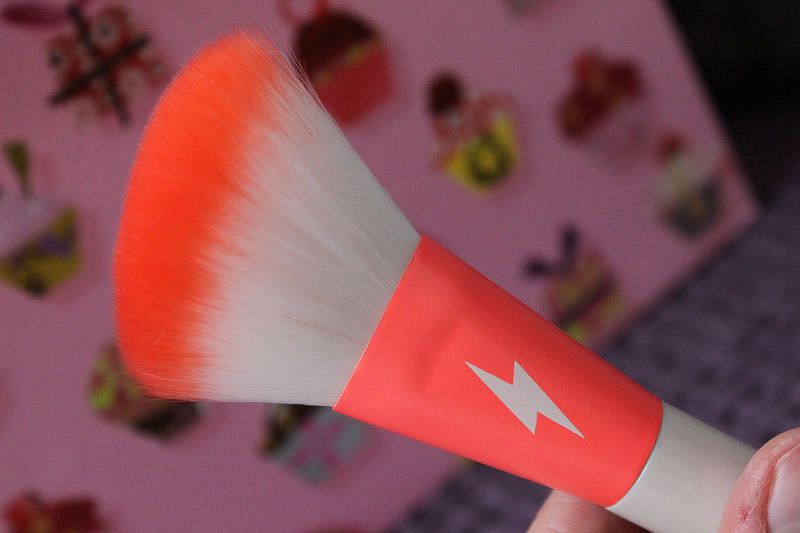 The first brush I have is the blusher brush which is a really nice size for this purpose and also has a slight angle which makes product placement easier. This brush also works really well when applying bronzer but not so much for contouring as the head of the brush is a little large for this application to be very precise. Product picks up well on the synthetic hairs of this brush and it blends nicely into the skin without causing any irritation due to the bristles being silky soft and the hairs haven't shed at all. The handle is chunky and weighty yet  is comfortable to hold and use. This is my favourite brush of the two featured in this post.
*FOUNDATION BRUSH | £7.99 | LINK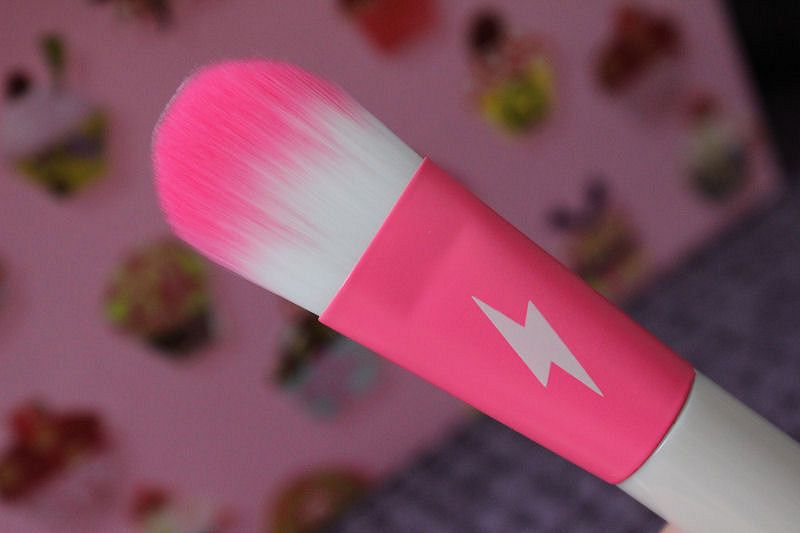 The second brush I have is used to apply foundation and is your typical flat paddle shape. This isn't my favourite style of brush to apply foundation, instead a prefer to use a flat kabuki but it's good to mix things up and I have still enjoyed using it. Again, the product picks up well on the synthetic bristles and applies streak-free to the skin. It works well to blend the foundation evenly across the skin and the shape allows to you easily apply the product around the eyes, nose and lips with ease. 
If you want to try these makeup brushes they are available from Superdrug and are priced very reasonably.
What did you think of these makeup brushes? What are your favourites?

Check out these great blogs by my lovely advertisers:
Pink Champagne: Beky Lou
Pink Panther: Dulcie's Beauty Blog,  A Scottish Lass, Topdraw Fashion,, Lisahh-Jayne, Tania Michele, Miss Danielle
Pink Pearl:, Scottish Stef's Nail
To advertise with Kimberley's Beauty Blog find out more info here