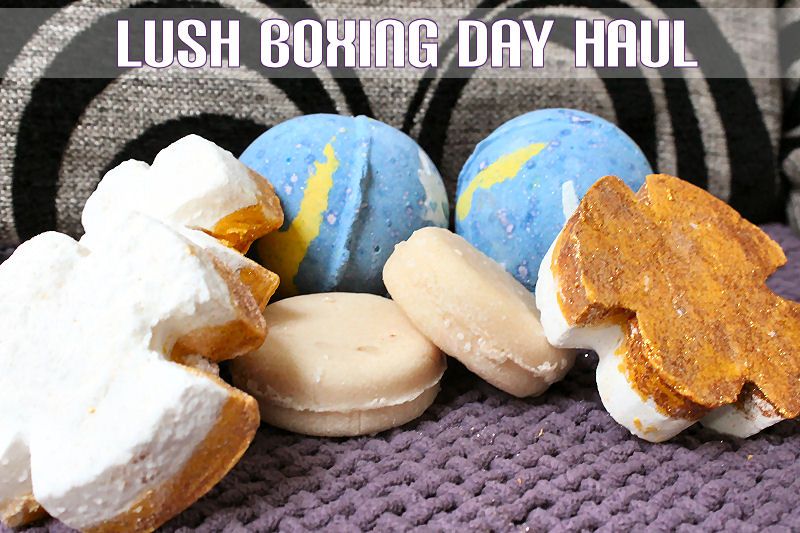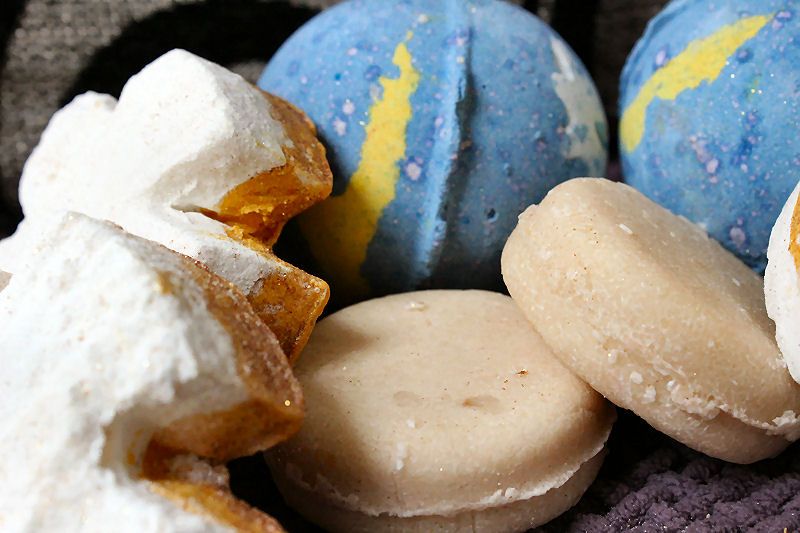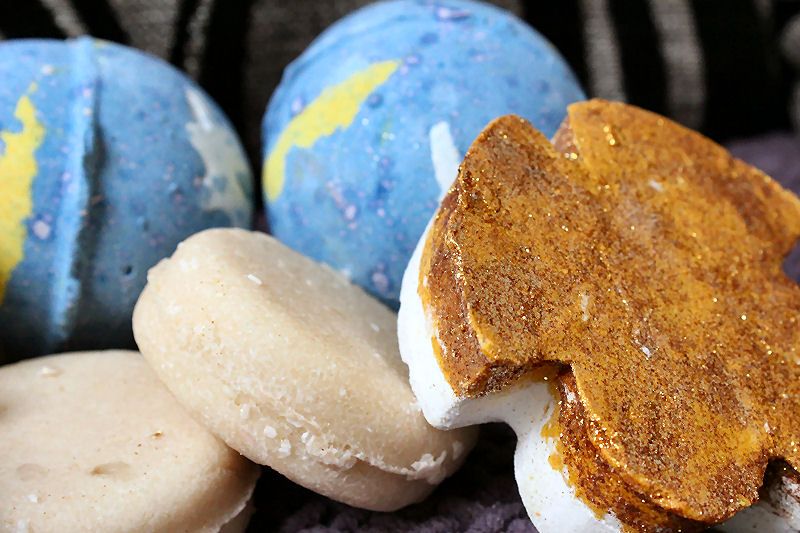 Hello Beauties! Although I wasn't well over Christmas (booo!) I did get online and treat myself to a few things in the sales including some gorgeous purchases from Mulberry and perfect pampering treats from Lush. It's become a bit of a tradition for me to buy some things online from Lush on Boxing Day and the savings are incredible at 50% off although this year it wasn't as stress free as normal.
After four hours of checking the website on and off I was finally able to put a few items in my basket which to be honest was quite an achievement because the website was having technical problems for some customers are froze and failed every time you clicked on a link so it took a huge amount of patience.
Anyway, a few days ago my treats arrived and I wasn't disappointed as I'd managed to buy some of my favourite Lush Christmas products.
Snow Angel Bath Melt x 3 | Limited Edition for Christmas
I first smelt Snow Angel at a Lush event I went to a few months ago and have loved it ever since. It seems to have been a popular product for Lush this year too as I had a lot of trouble getting hold of any in the run up to Christmas as everywhere was sold out. 
When I spotted them on the Lush website on Boxing Day I was so happy and popped three in my basket. I love this bath melt because it leaves my skin soft and nourished due to the cocoa butter that contributes to this deliciously creamy formula. Other ingredients include cassis absolute, floral scents and of course gold glitter which goes everywhere while you're handling it but doesn't stick to your skin in the bath thankfully.
The scent of Snow Angel is gorgeous too. It's fresh, floral and sweet making it warming. It's actually the same as the limited edition Christmas soap Snow Cake which I also love although I missed out on getting one of those this year.
Shoot For The Stars Bath Bomb x 2 | Limited Edition for Christmas
This is a bath bomb that I first discovered last year and loved because the scent is my all time favourite – honey. It's the same as the Honey Bee bath bomb and Honey I Shrunk the Kids Soap.
Shoot For The Stars doesn't only have a delicious scent but it also looks very pretty in the bath as the mix of colours turns into a deep blue and there's also a splash of silver glitter which makes the water look like a night sky with glistening stars which definitely has a magical feel about it.
Honey I Washed the Kids Shampoo Bar x 2 | Link
Last but not least I got a product I haven't tried before but because it is honey scented it's right up my street. I have tried the Lush shampoo bars in the past and loved them but just not this one so I'm hopefully it's as good. You use them by either rubbing them directly on your hair or in your hands. Pretty much immediately the shampoo lathers and you can get around 80 washes out of a single bar which is brilliant.
What do you think of my mini Lush haul?

Check out these great blogs by my lovely advertisers:
Pink Champagne: Beky Lou
Pink Panther: Dulcie's Beauty Blog,  A Scottish Lass, Topdraw Fashion,, Lisahh-Jayne, Tania Michele, Miss Danielle
Pink Pearl:, Scottish Stef's Nail
To advertise with Kimberley's Beauty Blog find out more info here