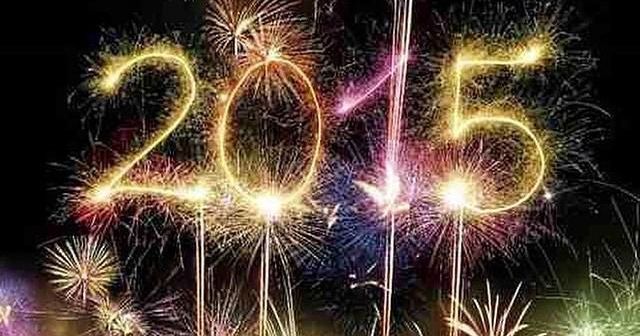 HAPPY NEW YEAR BEAUTIES!!
It will sound strange but I can't quite get my head around the fact that it is now 2015… last year flashed by so fast I can't believe it's over already and a new year has begun! 
I wanted to use today's post to be reflective about 2014 and share some happy memories as well as highlight some of my goals and dreams for 2015. Here goes…
2014 Memories
1. In September my Fiance and I got engaged
2. One of my best friends got married in February
3. Lots of fun with my family
4. Fun nights out with my friends such as games nights, BBQs and the murder mystery dinner we did
5. The amazing gigs I went to
6. Cosy nights in with my Fiance
7. Snuggles with my dog and hammy
8. My promotion at work
9. Hitting 35,000 page views on my blog a month
10. Hitting 100,000 followers on Pinterest
11. Our amazing holiday to Tenerife
12. Buying my first ever Mulberry bag (which I'd wanted for years)
13. Attending brilliant blog events such as Lush, Amazing Cosmetics, Pandora,  Haagan Dazs, Gosh, Superdrug, Michael Van Clarke, Charles Worthington, Debenhams, La Roche Posay etc
14. Seeing Lee Evans live
15. Booking our wedding venues and picking my dress
2015 Goals and Dreams
1. For me, my family and friends to be happy, healthy and wealthy
2. To have an amazing wedding in September
3. To enjoy every minute of wedding planning
4. To get back into a regular blog routine
5. To enhance my photography skills
6. To spend time creating and cooking new dishes
7. To get a promotion at work
8. To increase the amount of readers on my blog
9. To have fun
10. To re-decorate 
11. To worry less
What are your favourite 2014 memories and 2015 goals?

Check out these great blogs by my lovely advertisers:
Pink Champagne: Beky Lou
Pink Panther: Dulcie's Beauty Blog,  A Scottish Lass, Topdraw Fashion,, Lisahh-Jayne, Tania Michele, Miss Danielle
Pink Pearl:, Scottish Stef's Nail
To advertise with Kimberley's Beauty Blog find out more info here