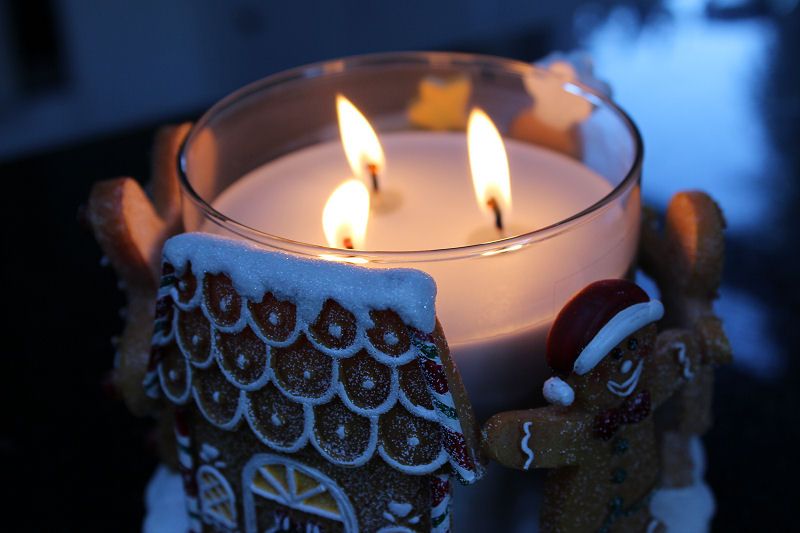 Since seeing Fleur de Force rave about a Bath and Body Works candle in one of her videos I have been itching to try one but unfortunately they aren't as easy to get hold of in the UK as they are in the US. I'd seen them on Amazon at the staggering price of £50 compared to $25.50 or less (they are often discounted or on special offers) but wasn't willing to pay as much as that. They also weigh too much for friends who have been to the US to bring them back so when I found them on eBay for a much more reasonable price of £18 I was really happy.
One obvious issue of buying online is that you can't actually smell the candles first which is a risk but in the past I've tried other things Fleur has recommended and I've liked them too so I decided to take the plunge and purchase one of her favourites.
The candle I choose has three wicks and is called Fireside Marshmallow… it smells incredible!! It's sweet but not too sweet and has a hint of vanilla which I love. It's one of those scents that is so delicious you just want to sit with the candle up to your nose smelling it… I LOVE it.
As for the packaging? I really like it. The glass tub is far shorter and wider than the large Yankee Candle Jars which works really well and is it's transparent you can see the flicker of the flame which adds to the atmosphere and is relaxing. The lid is also super cute as it's gold and has two delicate leaves on the side.
I will definitely be purchasing more of these candles!
If you want to view more Bath and Body Works candles you can view them here.
Have you tried any Bath and Body Works candles?

Check out these great blogs by my lovely advertisers:
Pink Champagne: Beky Lou
Pink Panther: Dulcie's Beauty Blog,  A Scottish Lass, Topdraw Fashion,, Lisahh-Jayne, Tania Michele, Miss Danielle
Pink Pearl:, Scottish Stef's Nail
To advertise with Kimberley's Beauty Blog find out more info here