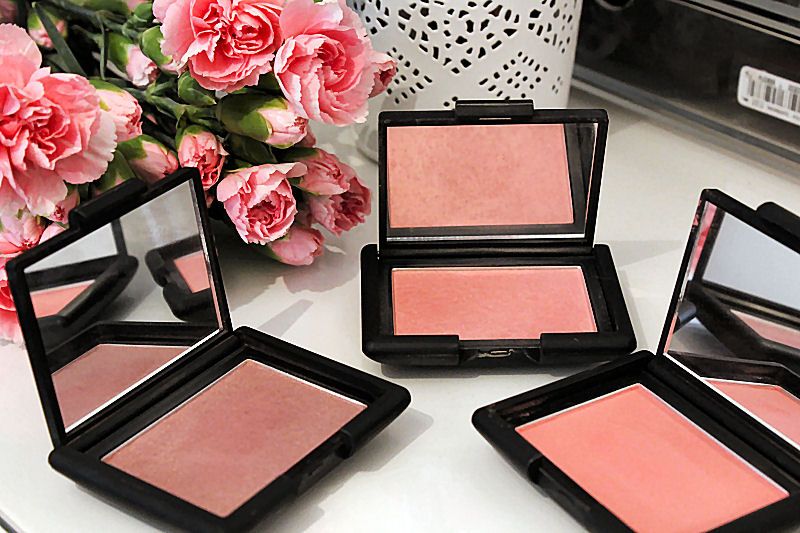 NARS is an amazing makeup brand, in fact it is one of my favourites and if I had to pick just one make up brand to use this would probably be it. Their products are brilliant quality and so far I've been really lucky and loved everything I have tried.
Today I want to share my blush collection with you. It's not particularly big but these are all 'go to' shades that I wear on a regular basis and have done for the past couple of years.
This is a beautiful plum blush that has a subtle gold shimmer running through it and is one of the most popular shades sold. It is the perfect blush to wear in Autumn and Winter and goes brilliantly with berry lips and for me it makes a real change to your typical pinks and peaches.
In the pan Sin doesn't look like anything special to most people but that's what I love most about it. It's not until you apply it you realise how beautiful it is. The shade gives you a natural flush and warms the skin so it is very flattering and although it is well pigmented it is easy to work with if you are careful with how much the brush picks up. The soft texture isn't as dry as some other powder blushes in my collection such as Benefit but it isn't super creamy either, not that it matters because it blends beautifully and easily stays in place all day.
Sin is a blush that can be easily used every day and it looks great in the evening with a dark lip and smokey eye too. It's very versatile and is a shade I think deserves more hype than it gets.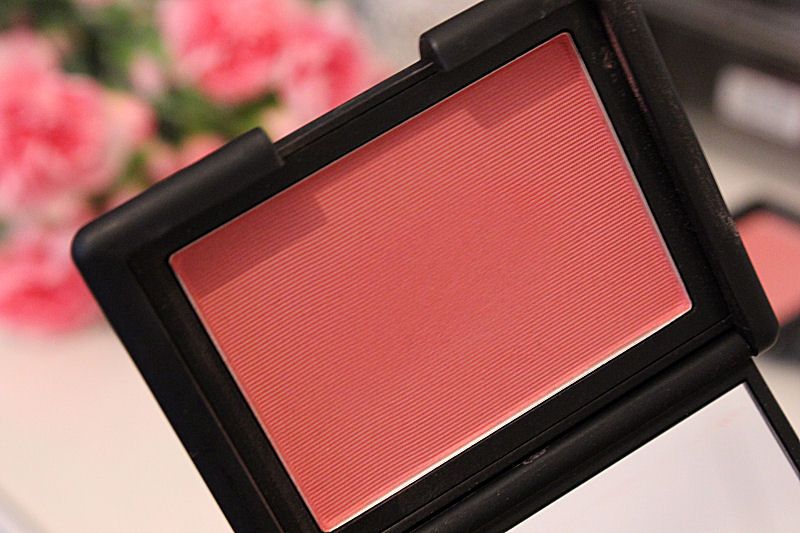 Amour is a pretty rosy pink shade that has a subtle shimmer through it which gives my cheeks a healthy glow. It is highly pigmented so needs to be used with caution so you don't end up looking like a clown but the end result is lovely. It makes my cheeks look flushed and looks gorgeous with a simple nude lip during Spring and Summer although is is a shade that can easily be worn all year round.
The texture of Amour is the same as Sin so it is a little on the dry side but again is very blendable.  It needs more attention than Sin but is still a shade I find pretty easy to work with and is great for every day as it's long lasting.
Personally I think this shade wouldn't be suitable for those with a very pale skin tone.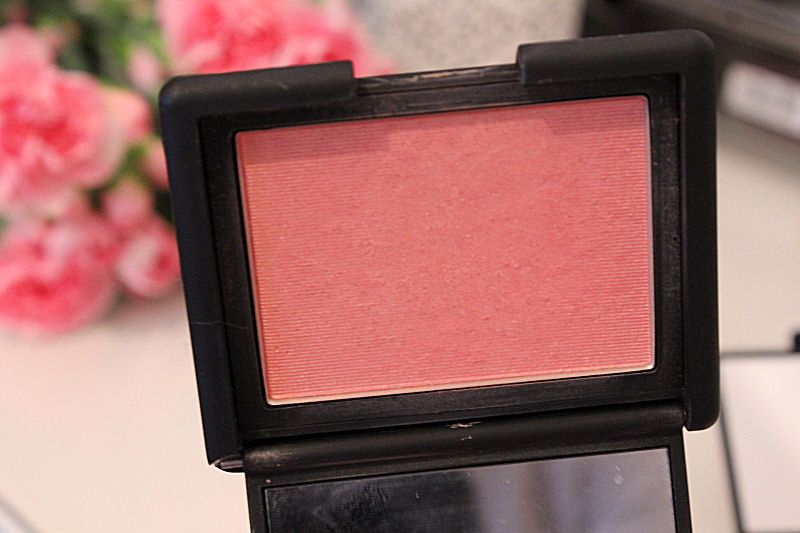 Deep Throat is the first Nars blush I bought and is my most worn as it's such an easy to wear shade. It is paler than Amour, being slightly more peachy toned and has a gold shimmer running through it which gives my cheeks a healthy glow.
The pigmentation is very good so just one swipe with my brush is plenty to cover and blend onto both cheeks and again it stays in place all day without moving. The shade is also great because it goes with a large variety of makeup looks so I can easily reach for this blush every day if I want to.
I hope you enjoyed this post about my NARS blush collection. It is an expensive brand but I think the products are such a good quality it really is worth it. They also seem to be never ending. I use mine regularly it looks like I've barely touched them!
If you want to see some similar posts like this let me know, I had fun putting this one together.
What do you think of my NARS Blush collection? Do you have any recommendations?

Check out these great blogs by my lovely advertisers:
Pink Champagne: Beky Lou
Pink Panther: Dulcie's Beauty Blog,  A Scottish Lass, Topdraw Fashion,, Lisahh-Jayne, Tania Michele, Miss Danielle
Pink Pearl:, Scottish Stef's Nail
To advertise with Kimberley's Beauty Blog find out more info here