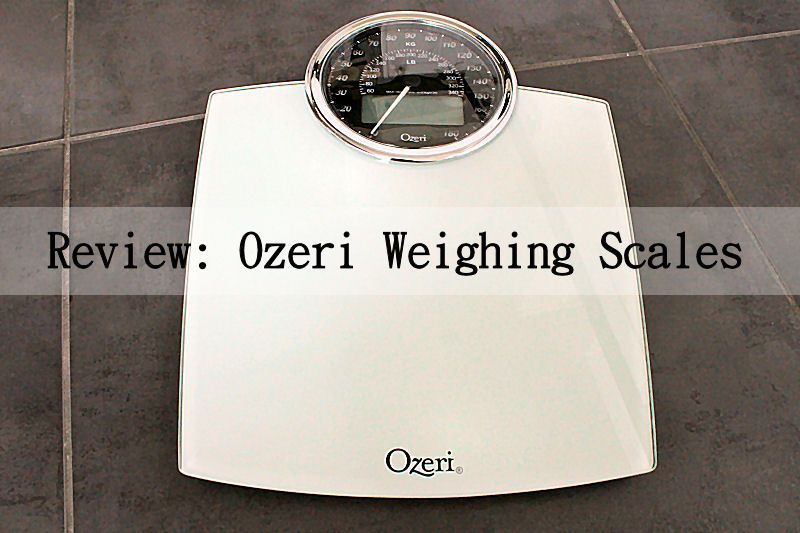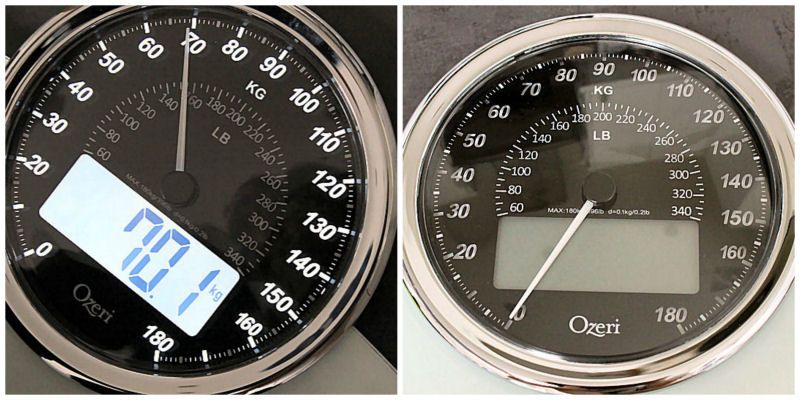 This is the first of two health and fitness inspired blog posts today as being January it's very much at the front of everyone's mind. I'm keen to get fit and healthy this year as I'm getting married in September so want to be looking and feeling my best. I'm going to start eating more healthily, cut down on portions and also introduce more exercise into my weekly routine. This means I hope to lose a little weight, tone up and just generally have more energy and feel healthy.
The start to this is having the right weighing scales in the bathroom and the ones I have been using are the *Ozeri Rev Digital Bathroom Scales. I like these firstly because they have a sleek modern look and can easily be stored away as they are slim and light-weight. They also feature both a traditional electro-mechanical dial as well as a large LCD screen which not only looks pretty cool but will appeal to a wider audience. Both of these light up when in use too so it makes it very easy to read.
Sadly, you can only weigh yourself in pounds (lbs) or killograms (kg) rather than stone and pounds which may be a downside to some people. In the past I have been used to the latter but you soon adapt and now I'm getting used to knowing what my weight is without having to do a conversion online. This scales also have the added feature of sporting an alarm which will remind you to weigh yourself at the same time every day. These means you can do a more accurate comparison of weight gain, however I've never felt the need to use this function as I don't like to weigh myself as often as that (you can turn it on and off as you please).
You can buy these bathroom weighing scales from Amazon for £19.99. These scales need three AAA batteries which come included.

Check out these great blogs by my lovely advertisers:
Pink Champagne: Beky Lou
Pink Panther: Dulcie's Beauty Blog,  A Scottish Lass, Topdraw Fashion,, Lisahh-Jayne, Tania Michele, Miss Danielle
Pink Pearl:, Scottish Stef's Nail
To advertise with Kimberley's Beauty Blog find out more info here