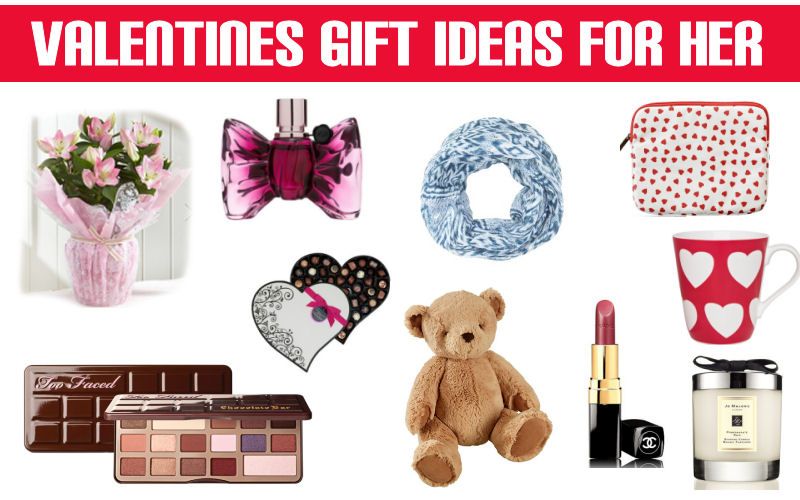 So, Valentines Day is just a couple of weeks away, the shops are full of hearts, romantic displays and people over the globe have started thinking about what to buy their loved ones. If you're struggling with what to buy I hope you find this gift post useful and inspiration to find the perfect present.
I have chosen all of these gifts because not only do they fit the Valentines theme but they are all things that I would buy and would love to receive.  Firstly, you can't go wrong with flowers on Valentines day and this stunning bouquet of lillies is a little different to your typical 
roses plus a reasonable price. Next is these pretty perfume by Viktor and Rolf which is very sweet and feminine. I got this for Christmas from my parents and I love it. 
Next up for beauty lovers is the Too Faced Chocolate palette and Chanel lipstick, both of these products are great. The palette is pretty neutral toned and the shades are buttery soft. As for the lipstick? You can't go wrong with Chanel, their lipsticks are long lasting, pigmented and hydrating.
If you're looking for a heart themed gift how about the ipad or mug I have found? They are super cute and perfect for Valentines as is this adorable teddy bear from John Lewis.
Last but not least I've selected a candle from Jo Malone in their most popular scent 'Pomegranate' which not only smells wonderful but is a luxurious gift I'm sure your loved one will enjoy. I've also selected a cute snood from new look which will add a pop of colour to lots of outfits and also help against this chilly weather.
Gift Wrapped Oriental Flowers Lily | Marks and Spencer | £28.00
Viktor and Rolf Bonbon Eau de Parfum | Boots | £49.50 for 30ml
Too Faced Chocolate Palette | Debenhams | £39.00 
Teddy Bear | John Lewis | £20.00
Blue Tribal Print Snood | New Look | £7.99
Continental Tasting Heart Collection | Thorntons | £25.00
Hearts Stanley Mug | Cath Kidson | £6.50
Pomegranet Noir Home Candle | Jo Malone | £40.00 (available in different sizes)
Heart Ipad Case | Not On The Highstreet | £12.80
Chanel Rouge Coco Lipstick | Debenhams | £25.00 (available in different shades)
What do you think of my Valentines Gift Ideas?

Check out these great blogs by my lovely advertisers:
Pink Champagne: Beky Lou
Pink Panther: Dulcie's Beauty Blog,  A Scottish Lass, Topdraw Fashion,, Lisahh-Jayne, Tania Michele, Miss Danielle
Pink Pearl:, Scottish Stef's Nail
To advertise with Kimberley's Beauty Blog find out more info here