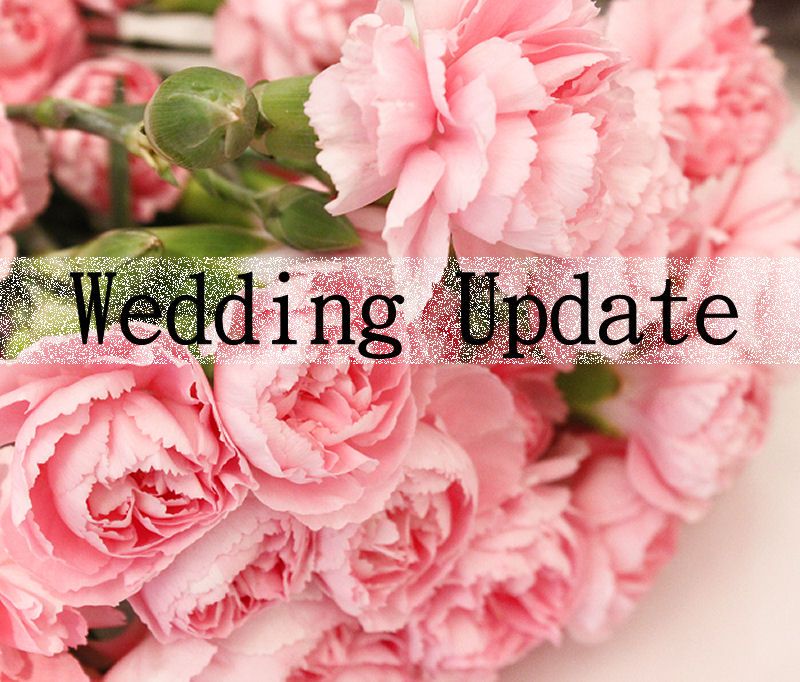 Hello Beauties! It's been a while since I last wrote about my up and coming wedding so I thought I'd give you an update on how things are going.
To be honest, I've been feeling pretty stressed about it all lately. I've been finding it really hard to work full time while recovering from Glandular Fever let alone blog and wedding plan too so I've been feeling pretty bad about making no progress. Up until the beginning of the December I was steaming ahead and making really good progress but then wasn't able to do anything at all since I didn't have any energy to focus on it. Thankfully I'm starting to feel a bit better now and I've taken this week off to wedding plan and rest.. I've already made good progress and I'm feeling very positive and excited about things again!
So far this week we have:
Picked Our Wedding Cake
Selecting our wedding cake was a lot more fun than I thought it would be. After spending a lot of time looking online and not finding anything that ticked all the boxes we were looking for a lot of advice. We had plenty of ideas about what we liked and what we didn't but didn't have a vision of it all together. The lady we saw owns a cake shop local to where we live and helped us a lot as well as provide some yummy samples for us to try while we were chatting.
We haven't finalised the design yet but we're pretty much there so I feel happy it's another thing which is almost ticked off the list.
Picked the Grooms Outfit
One of the easiest things to do has been to pick the outfit for the Groom and men in the wedding party. We had a really good idea of what we were looking for and loved literally the first thing my Fiance tried on. It was a far easier decision to make than when I was picking my dress that's for sure!
Simon tried on a few different suits to make sure we had made the right choice but we have decided on the first one which is a traditional morning suit.
Tried on Wedding Rings
Neither of us had any idea what kind of wedding rings we wanted but after trying on a few we've started to get a better idea. My Fiance has decided on a traditional plain platinum court band but is still a little unsure about the width. I'm however still a little confused. I always thought I would have a plain wedding band but after trying some on with diamonds I actually really liked them… It definitely needs some more thought.
We've already ticked a few boxes but I plan on doing a lot more. This week I am focusing mainly on flowers and meeting three florists in order to compare what they can do, their customer service and prices. I'm also meeting up with our venue and decorator plus will be looking into getting a choir for the ceremony, my hairdresser for the big day as well as a makeup artist and my wedding shoes!
What did you think of today's post?

Check out these great blogs by my lovely advertisers:
Pink Champagne: Beky Lou
Pink Panther: Dulcie's Beauty Blog,  A Scottish Lass, Topdraw Fashion, Lady Brunette, Beauty and The Business, Glitter Buzz Style
Pink Pearl:, Scottish Stef's Nails, Michael 84, Just Ems
To advertise with Kimberley's Beauty Blog find out more info here